After you have created the series, you are all set to start adding episodes. Here is how to add episodes
1. Log into your account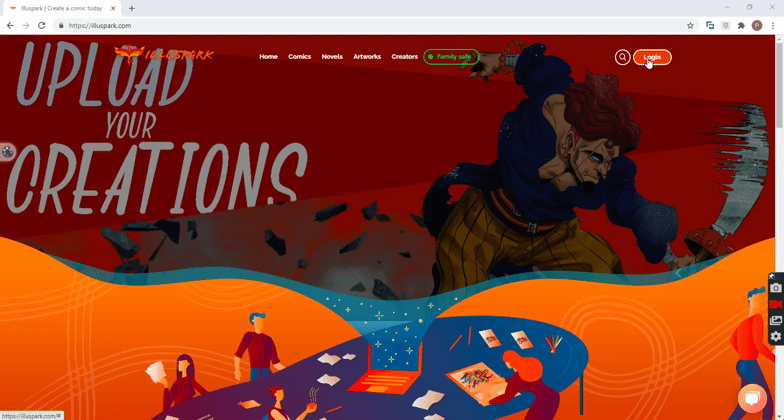 2. Go to your dashboard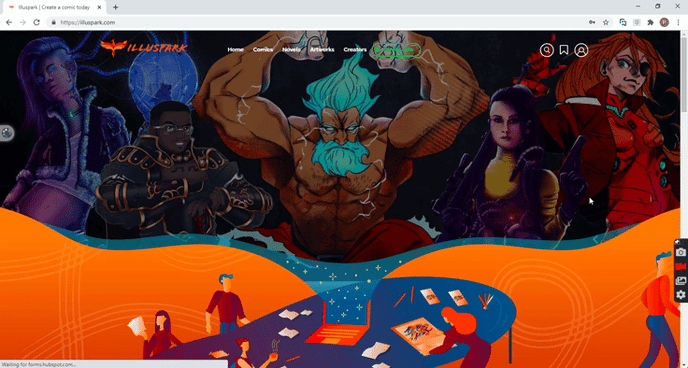 3. Click on the series you wish to add a new episode to.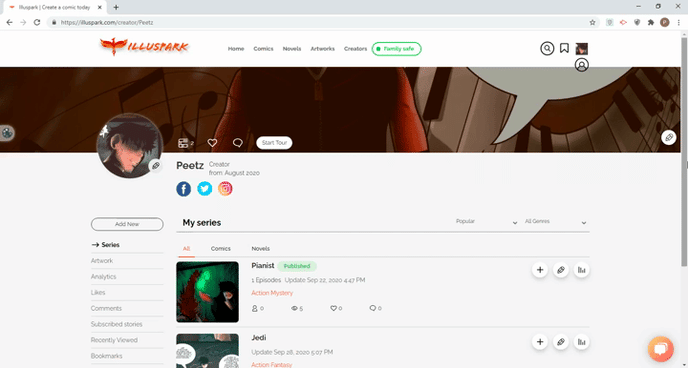 4. Click on "Add New Episode"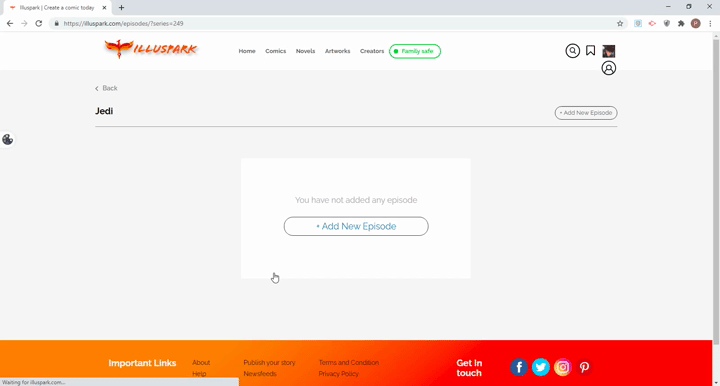 5. Enter the episode information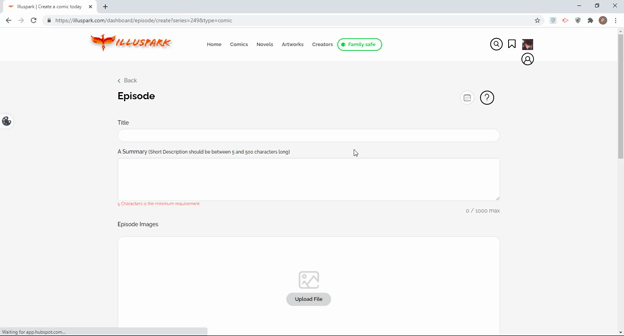 6. Hit "Update episode"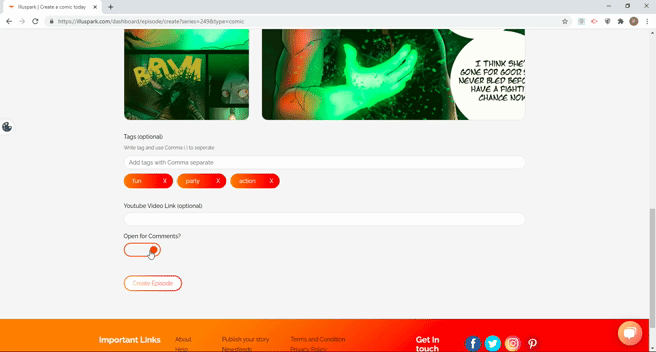 Should you need any assistance or have any questions, please reach out to us via email at info@illuspark.com. And our support team will be available to help you out.