5 Simple steps to create an account with illuspark
1. Click login from the top right corner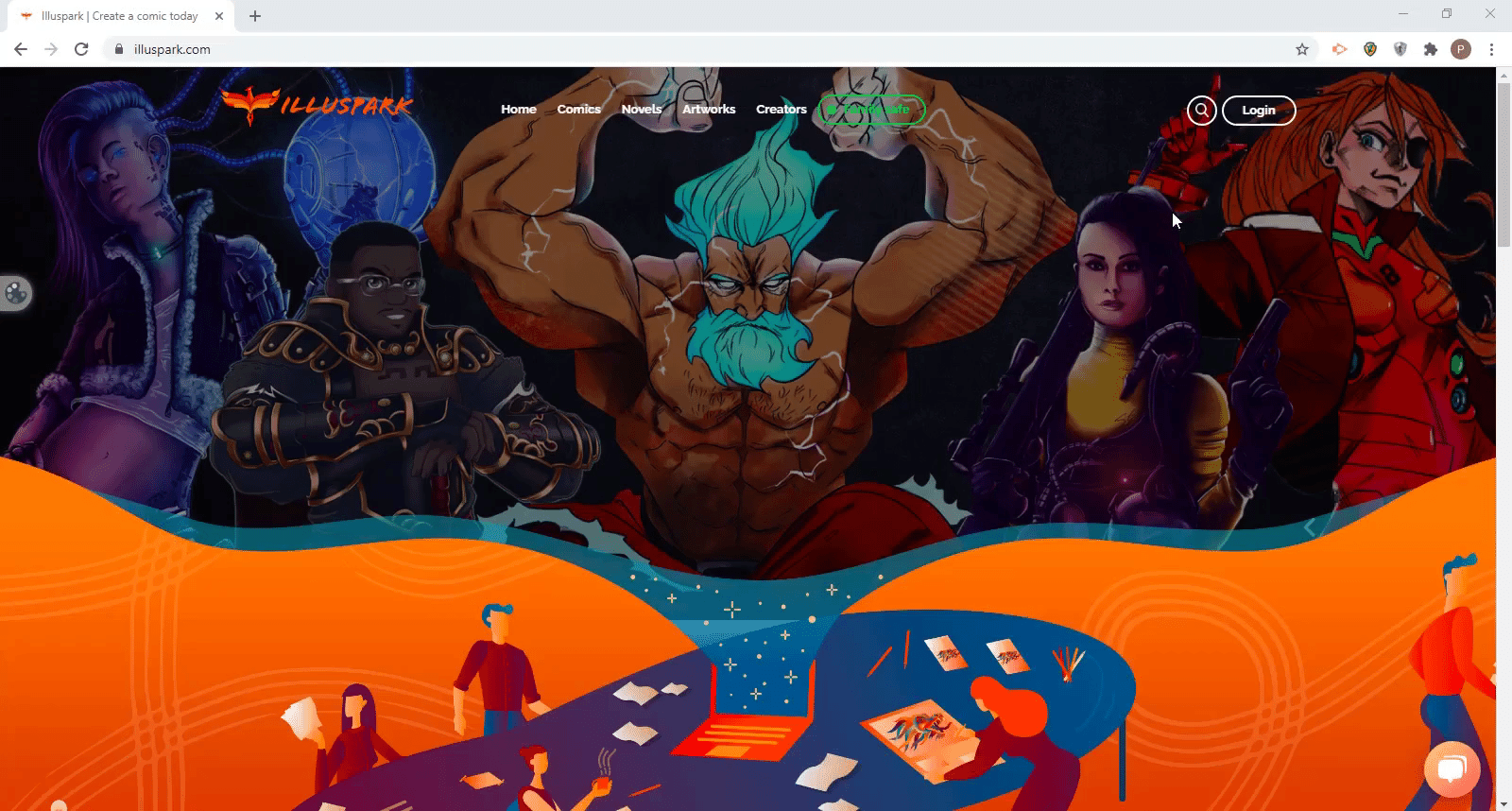 2. Wait for the pop up where you will be asked to sign up, click on sign up.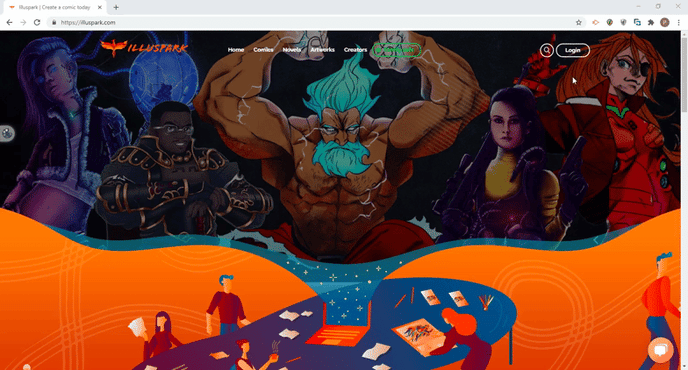 3. Enter your information, like First name, Last name, email address, and password that contains signs, numbers, and characters.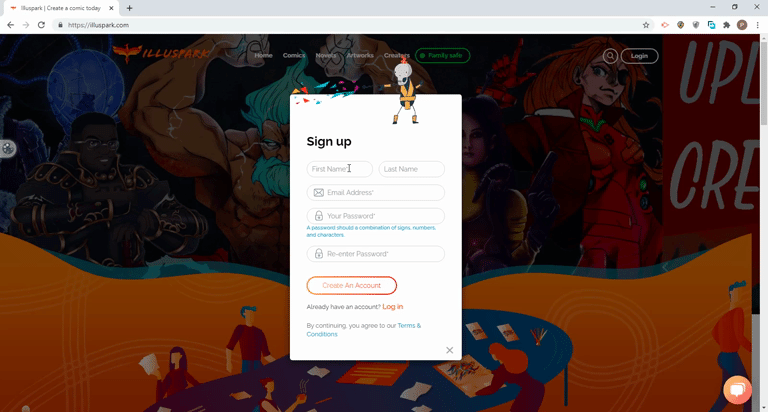 4. Re-enter your password and click on create an account.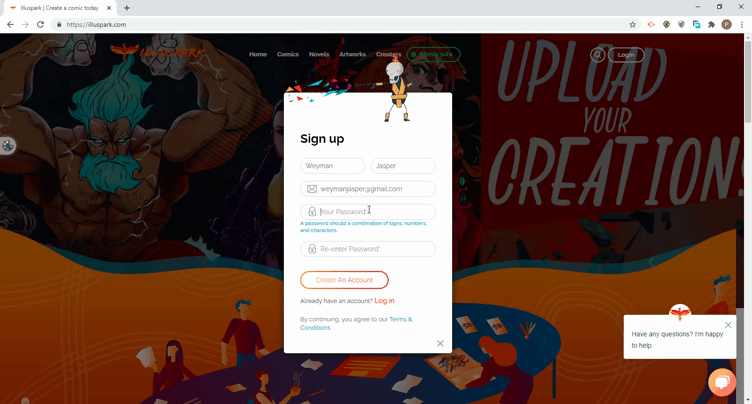 5. Go to your email address and verify your account. Now you can log into your account, set it up (choose if you are a reader, creator, or customer), and start posting your comics, arts, and Novels.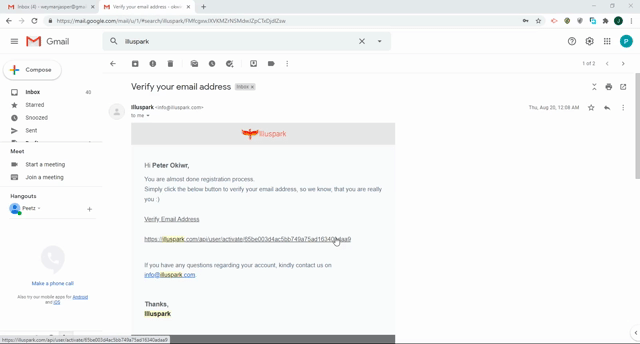 If you encounter any difficulties creating your account like email verification or anything that needs clarification, please reach out to us via email at
info@illuspark.com
. And our support team will be available to help you out.