In order to successfully share your work on social media platforms easily, you need to link your social media accounts to the illuspark account. And here is how you connect them
1. Log into your illuspark account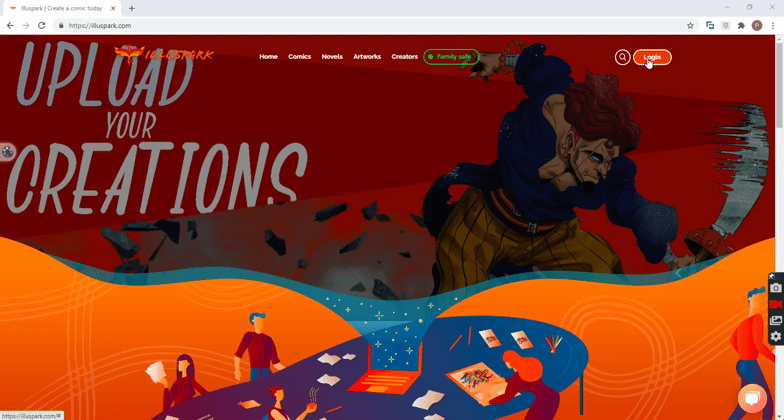 2. Click your name on the top right corner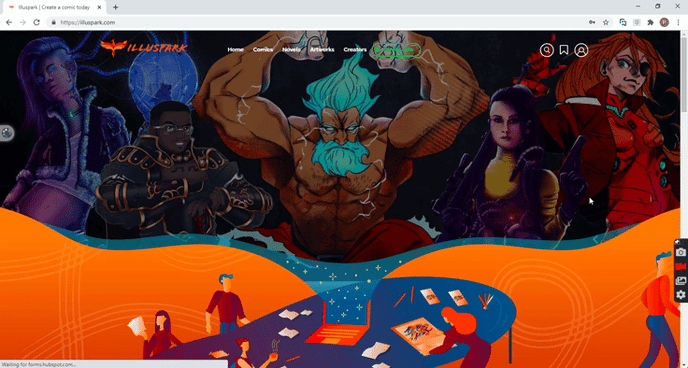 3. On your dashboard scroll down to "Profile" it is under items on the left and click it.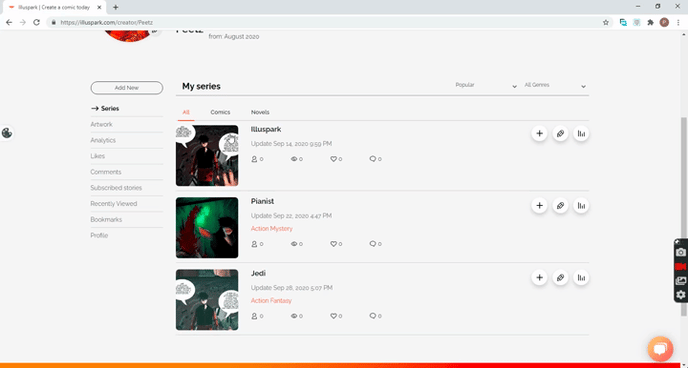 4. Scroll down, under "Update/Reset Password" and grab your social media links and paste it there.
FB Account URL
Twitter Account URL
Instagram Account URL
Pinterest Account URL
Submit to complete your action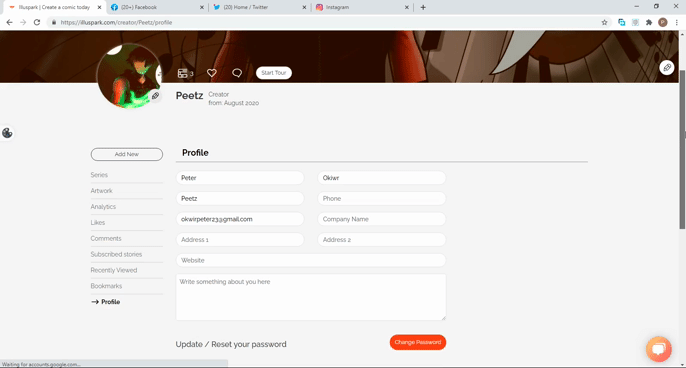 5. Refresh your browser to see changes you've made
Feel free to get back to us if you have any more questions, you can reach out to us via email at info@illuspark.com. And our support team will be available to help you out.