Illuspark has made all these very easy and simple to share your Artworks, Comics, and Novels/Stories on your social media platforms like Facebook, Instagram, Twitter, Pinterest, Tumblr, Reddit, and Email.
1. Log into your account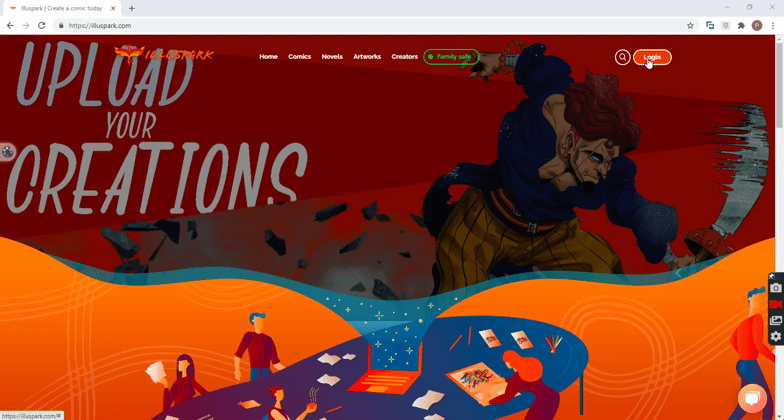 2. Go to your profile on the top right corner and click on your name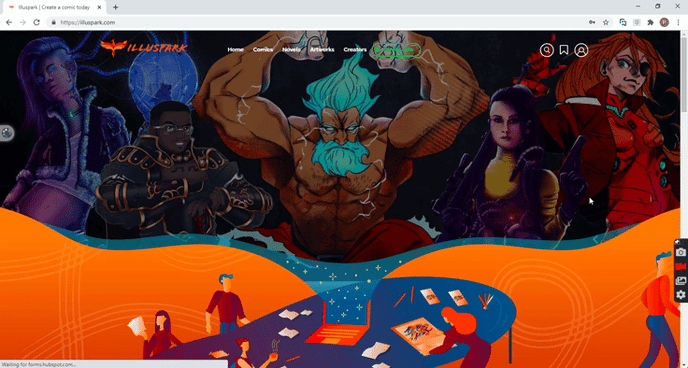 3. Click on the Artwork/Comic/Novel or Story you want to share on social media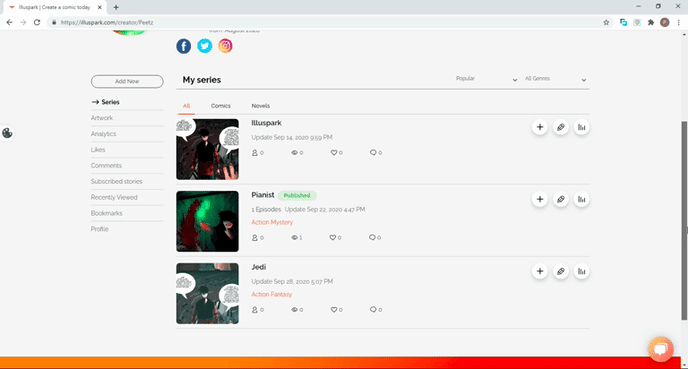 4. Click view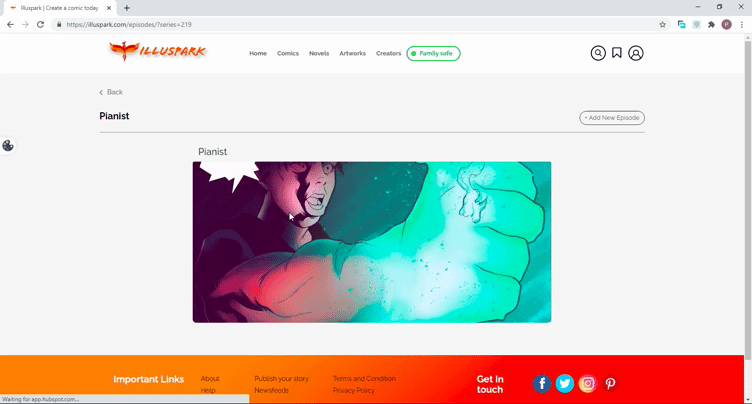 5. See Icons on the right, click the arrow sign to view social media options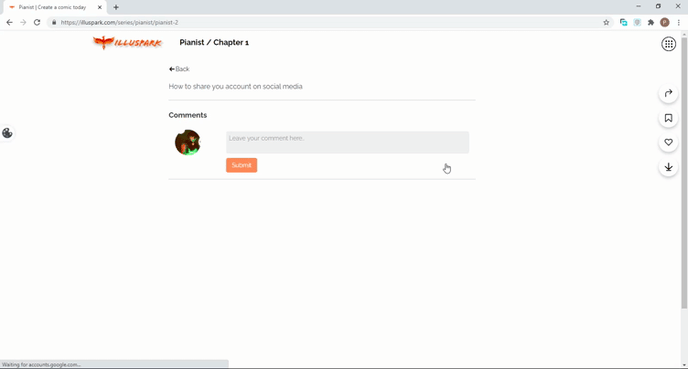 6. Here are the lists of platforms you can share your work, Facebook, Twitter, Pinterest, Reddit Tumblr, WhatsApp, and Email respectively.
7. Choose the social media would like to share your work on, write your post, and share it. Done!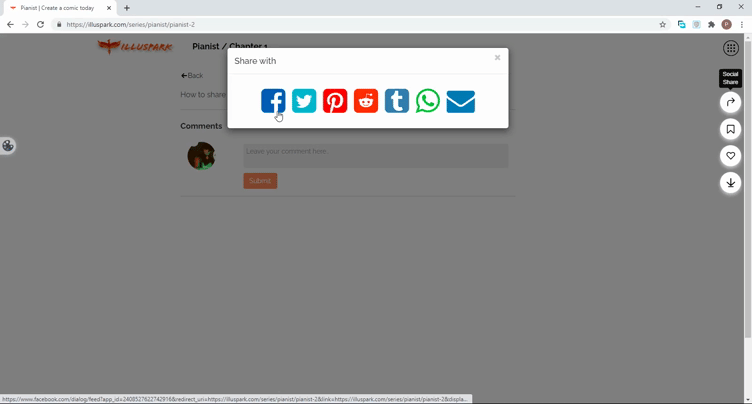 Feel free to get back to us if you have any more questions, you can reach out to us via email at info@illuspark.com. And our support team will be available to help you out.