In Illuspark you can schedule your release date in advance giving you ample time to work on other projects. Scheduling your release date is flexible and can be adjusted anytime to your preference. Follow these simple steps to get started
1. Log into your illuspark account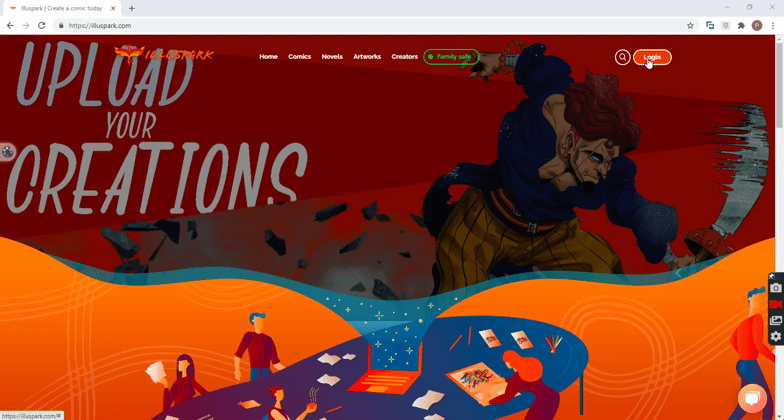 2. Click your name from the top right corner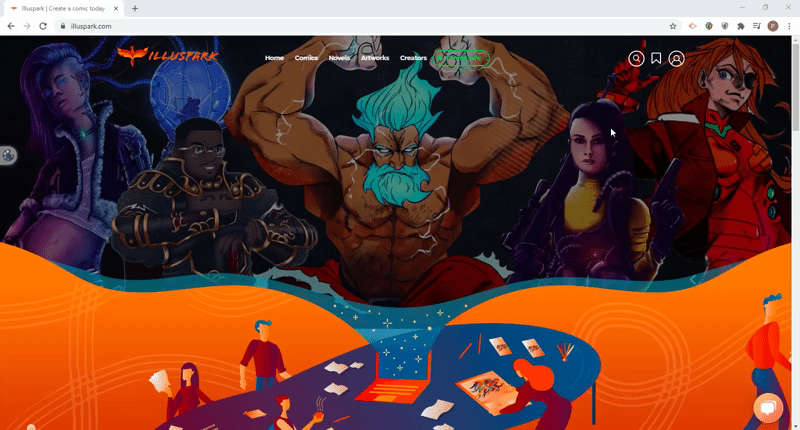 3. Create your Series by clicking "Add New"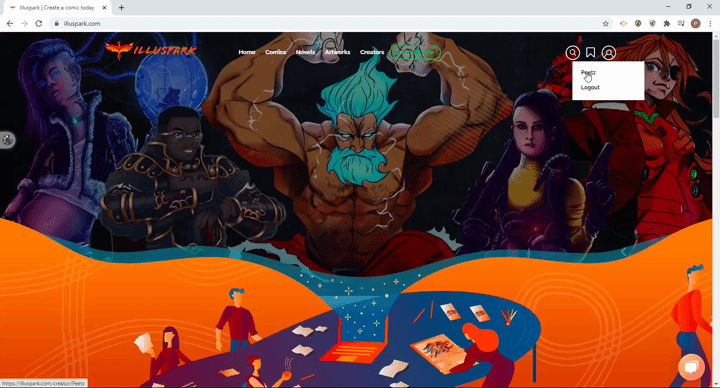 4. Choose the type of work you want to add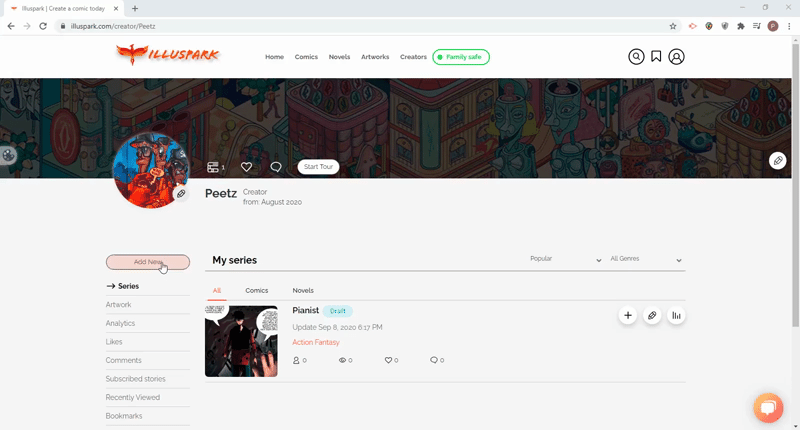 5. Fill out the required information for your Series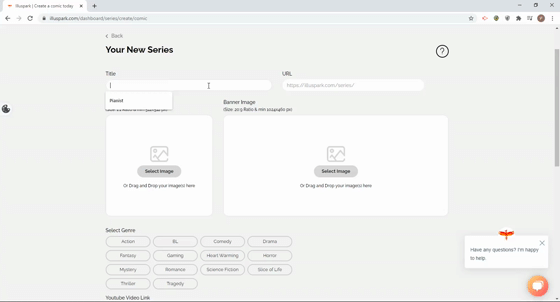 6. Click Create Series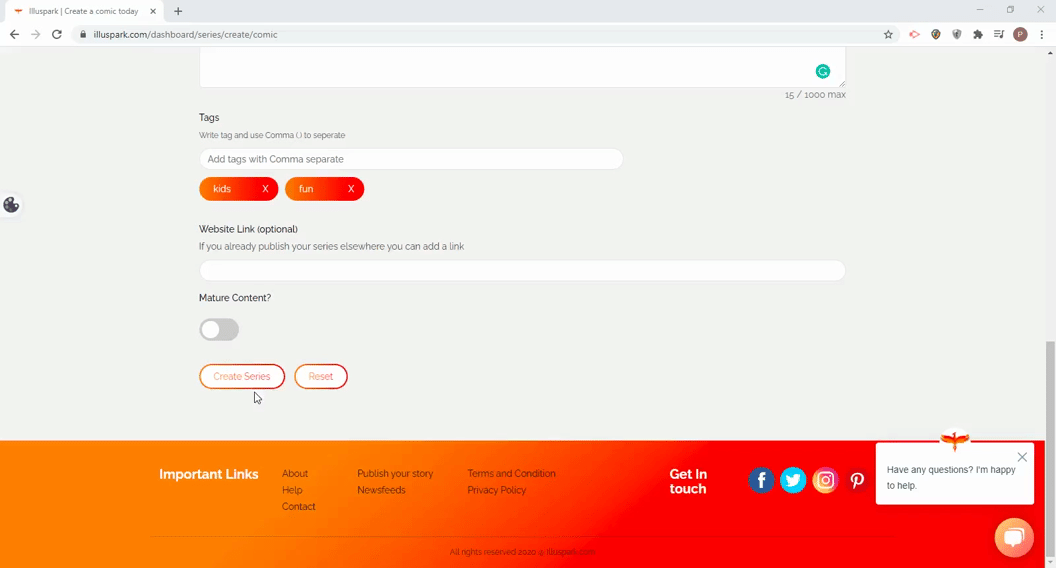 7. Congratulations on creating your series! Now you can add Episodes/Chapters to your series by filling the information for your Episode and choose when to publish your work.
Schedule your uploads ahead of time by Selecting Publish Date from the Calendar icon
Choose Date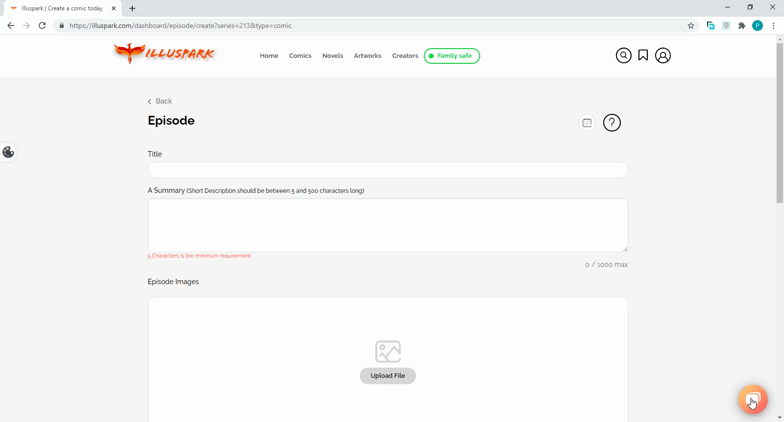 Choose Time
Use the Up/Down arrow to pick the time
Toggle to choose AM or PM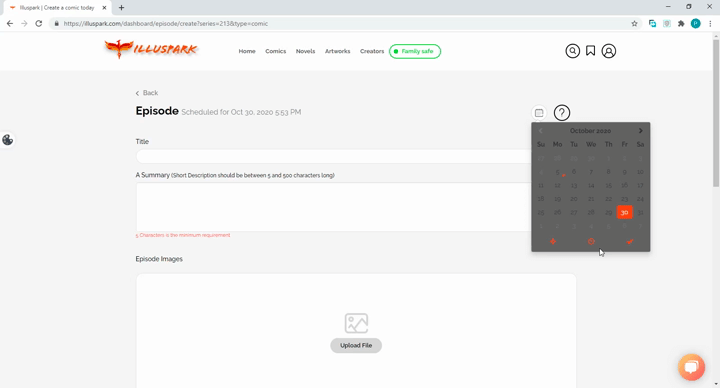 8. Click "Create episode/chapter" to complete your schedule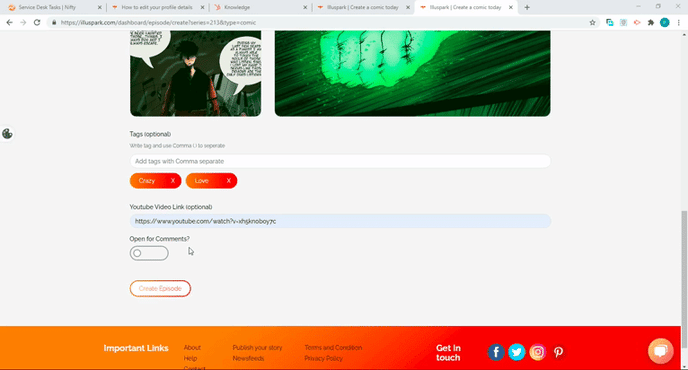 Should you need any assistance or have any questions, please reach out to us via email at info@illuspark.com. And our support team will be available to help you out